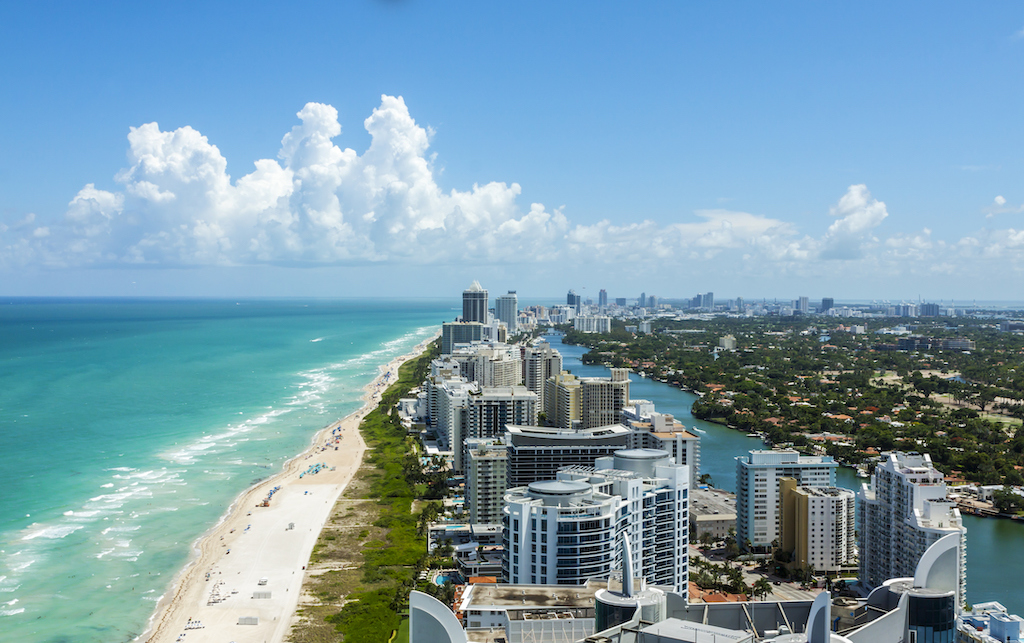 Miami-area home sales grow
In addition to a record-breaking May for Florida home sales, the Miami-Dade County market posted strong numbers of its own, highlighting a resurgence among buyers as mortgage rates fall. Total home sales were up 6.6 percent compared to Mat 2018, according to the Miami Association of Realtors. That includes both single-family sales, which grew 10.2 percent on an annual basis, as well as condos and townhome, sales of which grew 3.5 percent year-over-year.
"Miami's lifestyle coupled with a growing economy, new tax laws and low mortgage rates continue fueling the market," said Miami Realtors chairman José María Serrano. "Miami has now posted more single-family and condo sales in the first five months of this year compared to the same period last year."
Sales inventory for both single-family homes and condos continues to grow, helping bring balance to the local market but also increasing competition for sellers. Single-family homes for sale in Miami-Dade County were on the market for a median of 107 days in May, a more than 16 percent increase over a year ago. Condo listings spent a median 118 days on the market.
ONE Sotheby's announces new tech platform
ONE Sotheby's International Realty is preparing to unveil a new exclusive technology suite for its agents called ONEVUE. The platform will combine features of a contact and customer relationship manager, an email marketing design tool, an open house schedule manager and a system for compiling comparative market analysis reports.
"Staying connected in real-time is tremendously important for real estate agents, and ONE SIR designed a platform that offers a 360-degree view of their business – past, present and future," according to the company.
Foundation pour begins for 2000 Ocean in Hallandale Beach
Developer KAR Properties said it had begun pouring the foundation of 2000 Ocean at 3:00 a.m. June 29, a process that's expected to take at least nine hours and is the largest such project undertaken in the area in years. Construction manager Suffolk estimated 2,483 cubic yards of concrete will be poured into the building's foundation, the equivalent of 240 fully loaded concrete trucks. 2000 Ocean will grow to become a 38-story luxury residence with 64 condo units each furnished by Italian design brand Minotti, and is expected to be complete by 2021.
Debbie DeVito Flynn joins ONE Sotheby's in Weston
ONE Sotheby's International Realty announced earlier this month that Debbie DeVito Flynn had joined its Weston office, bringing 26 years of experience and more than $49 million in sales volume over the last two years. Flynn previously owned and operated her own brokerage, At Home Realty, in Plantation, and also spent time as a member of the top-performing team at Berkshire Hathaway's Weston office for three years in a row. She is a member of the Master Broker Forum of Broward County as well as an active member in community organizations like the ASPCA and St. Gregory's Catholic Church.