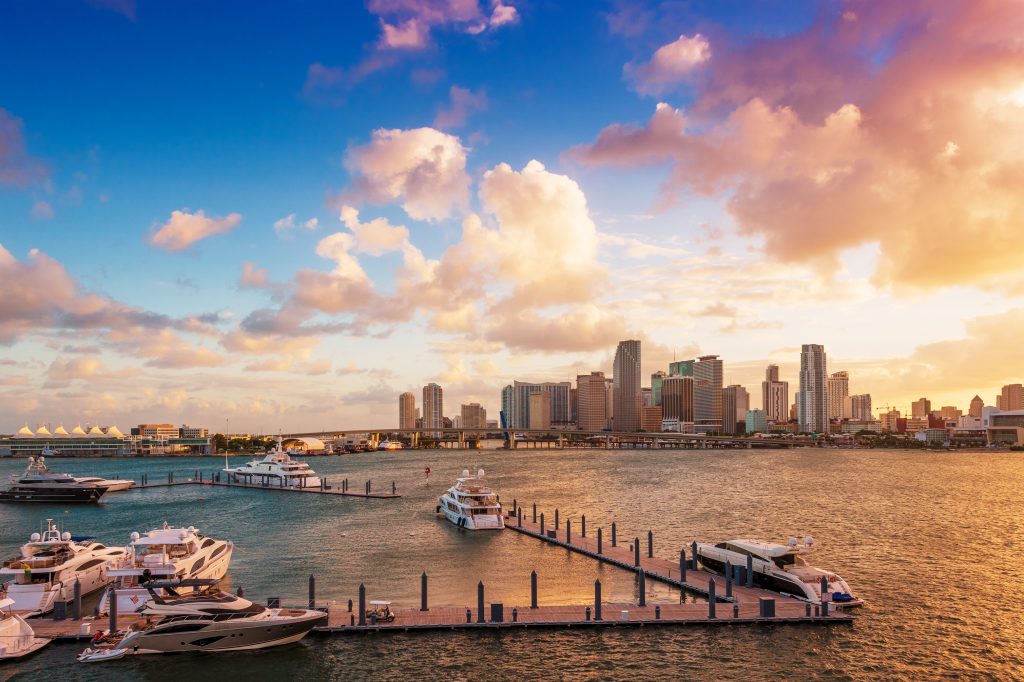 The tallest building in Florida is reportedly ready to begin construction in Biscayne Bay. More of a vertical theme park than residential or office tower, construction is expected to begin in early 2019, according to Building Design + Construction.
The Berkowitz Development Group first introduced the plans to build SkyRise Miami nearly four years ago. The 1,000 ft. tower, the tallest tower in Florida, will be constructed next to Bayside Marketplace. The scheduled completion date is 2023.
Berkowitz Development Group said SkyRise will have a wide range of fun attractions like a base-jumping station, a zero-gravity tunnel and a transparent slide — all of which are at the top of the 1,000-ft tower. Some additional entertainment features include fine dining, a luxury bar, ballroom space for weddings and special events, a meeting and conference center and a kid's play center. SkyRise will also reportedly have a small entertainment cruise in Biscayne Bay.
In other real estate news: