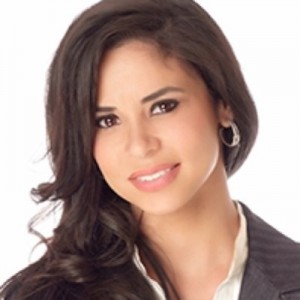 Every week, we ask a real estate professional for their Short List, a collection of tips and recommendations on an essential topic in real estate. This week, Chrissy Vega, a Realtor with Weichert Realtors Best Beach shared her ten tips for ensuring that your clients are satisfied.
I am in the business of extraordinary customer service and real estate is a method of providing it. At Weichert our passion is building happiness through that extraordinary service. Here are 10 tips on how to ensure that your clients are satisfied.
1. Communication. This is very important, let your client know that you are thinking about them and that the job you are doing to help them achieve their goal is your main priority. Be prepared to talk with them and answer any of their questions. Make sure they are aware of everything you are doing in order to get their house sold.
2. Be proactive. Have a plan and then execute that plan. Put all your positive energy into achieving the goals in your plan. Get your problems solved before letting it become a problem and never allow a known problem go unresolved.
3. Be honest. When you are honest, you build strength of character that will allow you to be of great service. This gives you peace of mind and self-respect, making your clients trust you. Remember your clients will refer you. More referrals is more money in your pocket.
4. Be optimistic. "A pessimist sees difficulty in every opportunity; an optimist sees the opportunity in every difficult way" Winston Churchill. Know your market and be prepared, let your client know you are ready for the challenge and anything that comes with it.
5. Be passionate. Make your clients feel wanted. A one-time client is good, but a long-term client is worth much more. When there is passion in what you do, your clients will feel that passion, giving them satisfaction in working with you.
6. Keep your promises. Your clients are counting on you, don't say you're going to do something and not do it. This only makes you look bad. Your goal is keep the clients satisfied.
7. Be loyal. Showing firm and constant support to your clients is enormous. Be devoted to ensure them with the satisfaction they are looking for.
8. Responsiveness. Whether it is a last minute showing, a client's phone call, a colleague, or a fellow realtor, be available, especially for a client. If you are not answering your client's phone calls, or responding right away to their messages, how are you handling the inquiries and potential buyers for their property?
9. Your best client. Treat every client as your best client, whether a renter, seller or buyer. Some realtors don't do rentals, because they feel it's not worth their time, but the truth is that today's renter is tomorrow's buyer or a future seller.
10. Happiness. Happiness is key to great satisfaction and success. Do the right thing and treat your clients with the dignity and respect they deserve. Remember that selling and buying a home is one of the biggest financial decisions a person makes. They are trusting you to bring them happiness through extraordinary service.
---
Chrissy Vega is a Realtor with Weichert Realtors Best Beach.