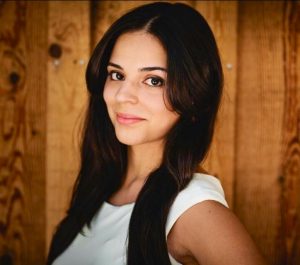 Name: Malenys Hernandez
Job Title: Realtor
Company: Douglas Elliman Florida Realty in Brickell
What was your first job in the realty industry? Realtor
Where did you grow up? I was born in Havana, Cuba and came to Miami at 6 years old
Growing up, what did you want to be? I wanted to be an attorney
What do you do to relax when you're stressed? I sit in my sunroom, looking out at the lake and read a good book
If you could have lunch with a well-known figure (living or not), who would it be and why? I would have lunch with Nikola Tesla, one of the most intelligent men in history.
Where is your favorite place to hang out? I enjoy being at home. I play with my kids, spend time with my husband, at times I even work from home.
What do you love most about the industry? I love so much about this industry, from the negotiations to constantly meeting new people and learning something new every day.
How do you distinguish yourself from the crowd of agents? My clients are my number one priority, they know I'm there for them day and night during the entire process as well as after the transaction is finalized.
What is the most difficult aspect of your job? The only time I view my job difficult is when my client can't get exactly what they wanted. I always put myself in my clients' shoes and work my hardest to ensure their satisfaction, so if something doesn't go exactly as planned, I tend to struggle with that at times.
Where do you go to network and meet new clients? I try to meet new people everywhere I go. From local events, to out of state conferences and out of the country meet and greets.
What has been your greatest accomplishment? My greatest accomplishments are my family and the ability to work in a job I love. I'm thankful for that everyday.
What was the last good movie you saw or book you read? Can't remember the last good movie I saw but the last good book I read was How Successful People Grow by John C Maxwell. It was an interesting, quick read.
What is your favorite restaurant? Truluck's in Brickell
Architecturally speaking, what is your favorite building in Miami? One Thousand Museum in Downtown
What kind of car do you drive? Audi Q5
Smartphone or paper? Both
What is your favorite city after Miami? Havana
In 10 words or less, what is your advice for someone new to the industry? Educate yourself as much as possible
What's your favorite real estate iPhone/Android app? Elliman app which allows me to easily access the MLS from my phone
Who are your favorite people to follow on Twitter? I don't do Twitter much.
---
Want to be featured in our Agent Snapshot? Click here and complete this survey. Agent Snapshots are published on our website and shared in our newsletter and social media feeds.