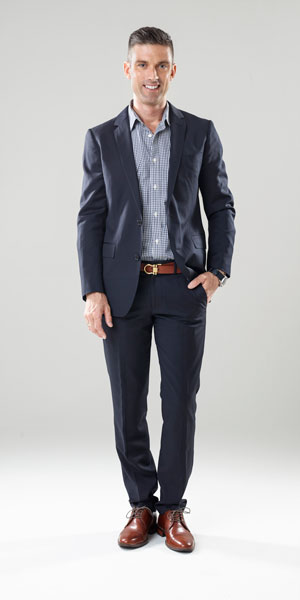 Number of years in real estate: One
Describe your look: Business
What do you consider a "fashion don't?" Denim jeans and shorts are great for days off, but not when it's time to work. Put the extra effort in and look professional.
What is your favorite piece of clothing and why? My watch – it makes a great statement and adds class to any outfit.
What do you consider a must-have accessory? A great belt!
Where are your favorite places to shop? Bonobos – great clothes delivered to my door and free shipping both ways.
What, besides your wardrobe, completes your look? Sunglasses (Ray-Bans, Oliver People's). Being from Canada, I love the South Florida sun, but we have to remember to protect our eyes.
What is in your bag/briefcase? Laptop, charger, backup battery pack for cell phone, Supra, pens, business cards, extra sunglasses, checkbook, gum, mints and office keys.
My closet is full of…Weekday Warrior dress shirts, dress pants from Bonobos and gym clothes.
What is your style advice for other people in the industry? Make sure you are well ironed, tucked in and well manicured. Pay the extra dollar for nice accessories – watch, belt, shoes etc.
Shirt is Brooks Brothers, suit is Bonobos, watch is a Tudor, shoes are Cole Hann.
Do you have a signature style? To be profiled in this feature, send a note to Kit@AgentPublishing.com