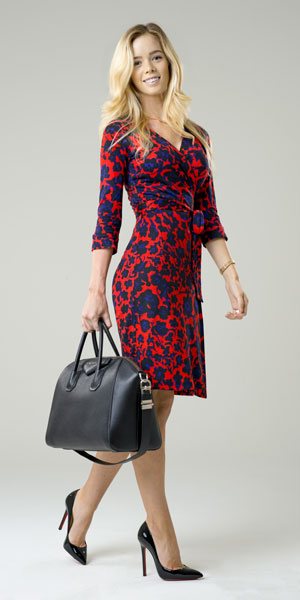 Number of years in real estate: This is my first year.
Describe your look: I would describe my look as professional with a touch of edge. I love to mix classic garments with fun or funky pieces to create a look that's classic yet modern.
What do you consider a "fashion don't?" I would consider anything that is ill-fitting and not figure flattering a "fashion don't".
What is your favorite piece of clothing and why? My favorite piece of clothing is my black pencil skirt. It transitions perfectly from a day in the office to an evening out for dinner or drinks.
What do you consider a must-have accessory? I don't go anywhere without my Waldan International bracelet watch. 'On time' for me is at least 15 minutes early, so it's essential I always have my watch to keep me on track!
What is a fashion crime you have committed in the past? A fashion crime I've committed in the past (and occasionally still commit) is wearing gym clothes outside of the gym. I admit it, I'm guilty!
Where are your favorite places to shop? I love to shop at Bloomingdales, Intermix and BCBGMAXAZRIA.
What, besides your wardrobe, completes your look? Definitely a smile and a positive attitude!
What is in your bag/briefcase? I always have business cards, an iPhone charger, chapstick, my wallet, a pen, mints, water, a protein bar and hand sanitizer in my purse.
My closet is full of…Black! You can never go wrong with classic black, tailored garments.
What is your style advice for other people in the industry? My style advice would be to dress smart. Dress as the powerful individual you are or plan to be in the industry. Never be afraid to stand out, but always remain professional in doing so.
Dress is Diane Von Furstenberg, shoes are Christian Louboutin, watch is Waldan International, necklace is Tiffany's, purse is Givenchy, ring is Bulgari.
Do you have a signature style? To be profiled in this feature, send a note to [email protected]